Oper, Tanz und Ballett in London
Hier finden Sie Angebote zu Opern sowie Tanz- und Ballettvorstellungen in London. Wir bieten Ihnen Karten für das Royal Opera House in Covent Garden sowie weitere klassische Konzerthäuser in London und Umgebung an.
Oper, Tanz und Ballett in London
Sortieren nach
Top 10
Preis
Bewertung
A - Z
The Sleeping Beauty - Royal Ballet
This production first performed in 2006. Join the Royal Ballet for an adventure in an enchanted world of princesses, fairy godmother's and magic spells.
Adriana Lecouvreur
Angela Gheorghiu and Hrachuhi Bassenz star in the first revival of David McVicar's sumptuous production of Cilea's tragic opera.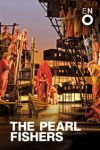 The Pearl Fishers
'The Pearl Fishers' is a compelling tale of friendship tested by love. A painful love triangle exploring themes of desire and rejection, longing and loss, and religious strictures lies at the heart of The Pearl Fishers. Get your tickets here.
The Nutcracker - Royal Opera House
Enjoy The Nutcracker at the Royal Opera House in London! The Nutcracker is classic Christmas ballet filled with incredible adventures, enchanting music and lots of Christmas spirit. Make it a family tradition at Christmas time, book your tickets already today!
Nutcracker - Coliseum
Get in the Christmas spirit with the classic Christmas ballet The Nutcracker! Over 100 dancers and musicians bring Nutcracker to life with exquisite dancing, beautiful sets, and Tchaikovsky's glorious score played live. Don't miss out on the Christmas magic, book your tickets from home!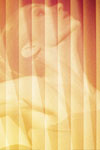 Chroma Mixed
Erleben Sie das Mixed Ballett im Royal Opera House in London: Chroma, New Dawson and The Rite of Spring. Buchen Sie Ihre Tickets hier!